It is often misunderstood that there are no real best free alternatives for Photoshop software. Over the years, Photoshop has become a compelling brand that, like Google, it has converted to a verb "to Photoshop" is shortened for editing an image. 
This has built up the perception that no other software or app available to compete with Photoshop. I think those are the main reason why most people do not look further for their image editing requirements.
It is common knowledge that Photoshop is one of the most expensive and complicated software when it comes to Photo editing applications. In reality, there are several free alternatives to Photoshop, which most of you haven't tried. 
A free photo editing software has the ability to transform your snaps from "OK" to "Fascinating." The problem is, there are a large number of programs are available, and it's often hard to know which suits best according to your requirement.
How to find free software like Photoshop?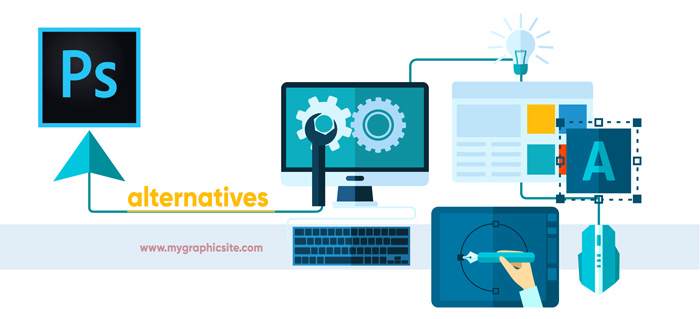 That is why we MyGraphicSite team spent hours putting a huge variety of photo editors to test and picked out the best free alternatives to Photoshop which can be used by a user with a minimum level of experience. 
You can use these free software like Photoshop. These options which we recommend are just as powerful and can produce similar professional results with no cost involved at all.
Today, we will introduce you 10 such free online Photoshop alternatives which you can use for your graphic designing requirements.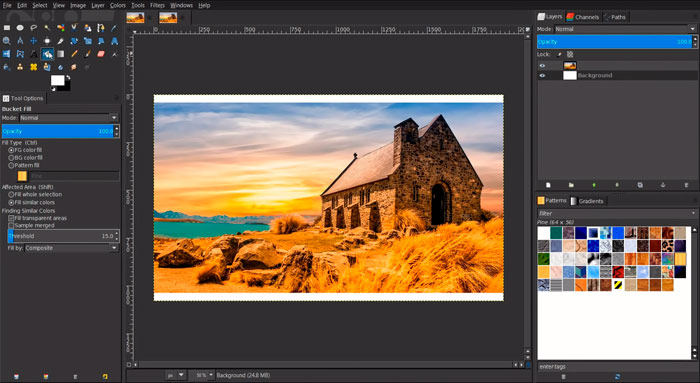 GIMP is my favorite and one of the best free photo editing software which is more suitable for photographers and editors who are yet to see any financial returns on their photography. GIMP does not have any licensing fee or a monthly fee. GIMP even provide their updates free of charge.
Since most ordinary photo editors and small scale business entrepreneurs use old laptops and desktop machines, vast applications such as Photoshop would affect the space and speed of workflow. Since GIMP is a small program, it saves space and makes your workflow much faster.
Another benefit of GIMP is its superiority in batch processing images. GIMP software let you do repeatable actions to large groups of images. This alone is a considerable reason to use GIMP.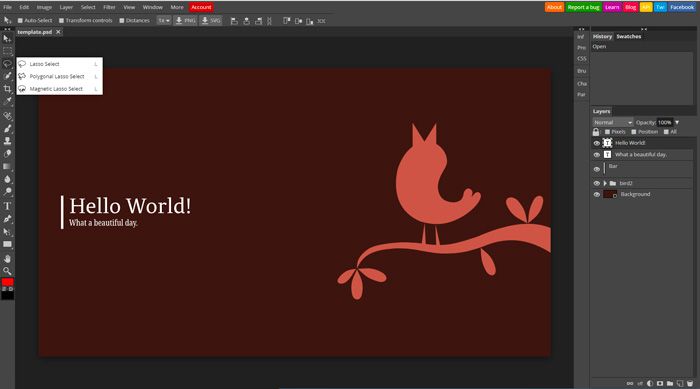 Photopea.com is commonly referred to as the Photoshop clone that runs in a cloud web browser. The similarities which Photopea has with Photoshop go beyond aesthetics. For someone who is used to using Photoshop, Photopea will definitely make you feel right at home. Photopea has the same essential tools and the same workspace layout of Photoshop.
Photopea supports most of the essential file formats such as JPG and GIF to actual PSD files. Besides, Photopea also supports layers which enable you to do certain complex editing in the app if needed. Other common Photoshop features such as layer masks, blend modes, brushes, selections, and much, much more are included in Photopea.
The best thing about Photopea, when compared to Adobe's Photoshop, is, it's provided free.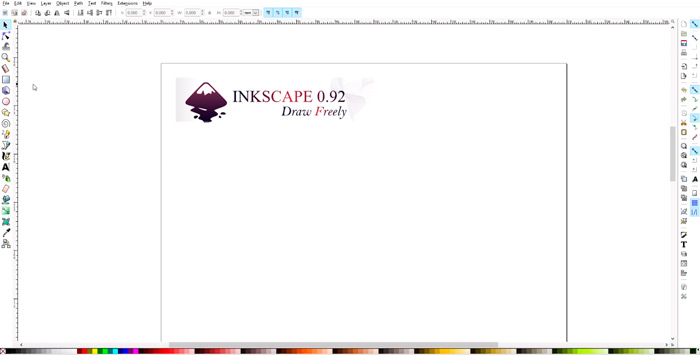 Inkscape is the most popular free and open-source vector graphics editing program. This software is used to create or edit vector graphics such as illustrations, diagrams, line arts, charts, logos, and complex paintings. Since Inkscape is a cross-platform vector editing program, it has the ability to run on Windows, Mac OS X, and Linux distributions.
The development of the Inkscape program is open and community-oriented, which means it adheres to open source standards. Users of Inkscape are allowed to use and distribute it free of charge as well as peek into its source code and develop it further.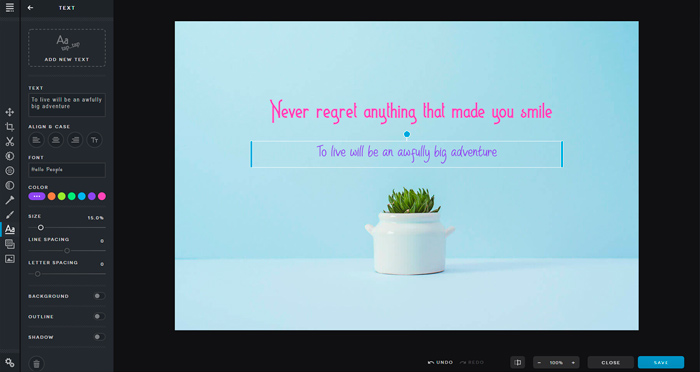 Pixlr is a free online photo editor which is often compared to Adobe Photoshop. The main reason for this comparison is, experts of the photo editing field often states that Pixlr does many of the same features and has many of the same appearances as Adobe Photoshop. The main factor differentiating the two programs is the simplicity of Pixlr over Adobe. Another essential factor to consider is that Pixlr is a free online software which makes it easy for the users to access who aren't willing to spend money on small scale projects.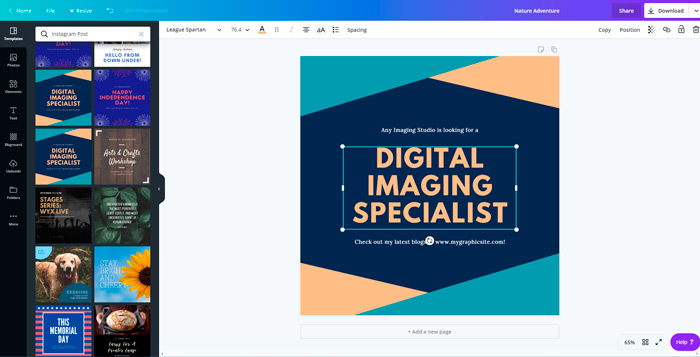 Canva is a simple graphic design tool website. Even though Canva is not the best free alternative to Photoshop due to its very limited photo editing options, Canva is a perfect design platform that enables users to create amazing and professional quality graphic designs. Canva is one of the best graphic design tools where it offers an array of influential features, with a simple drag-and-drop design tool and a vast collection of over 1 million photographs. Canvas user-friendly, reliable design tools make it easy even for a user with no designing experience to convert an idea into a stunning design.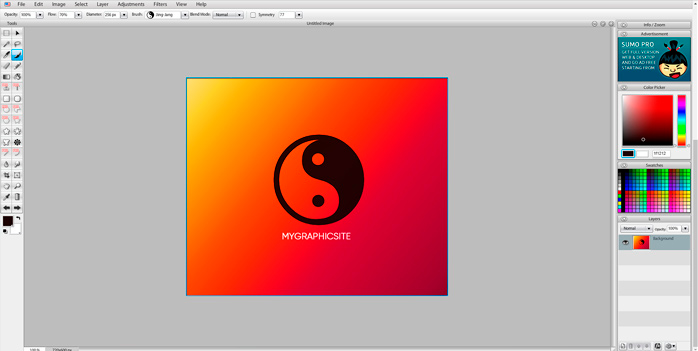 SumoPaint is one of our best picks when it comes to Photoshop alternatives. For users with Photoshop experience, Sumopaint will look very similar due to the interface and dashboard similarities. In addition to the external similarities, there are similarities in functionality too.
Even though SumoPaint shows a similar resemblance to Photoshop, we would not recommend SumoPaint for very complicated projects as its file support is somewhat limited and does not include Photoshop's default PSD format. The application can only open and save files with common image extensions such as GIF, JPEG, PNG and SumoPaint's own extension called SUMO format.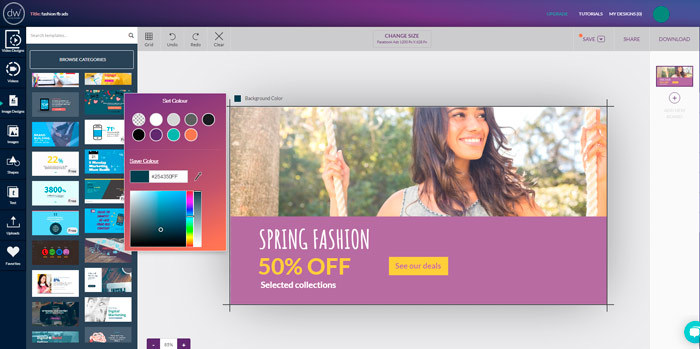 Like Canva, Design Wizard to does not fulfill the photo editing aspect of Photoshop. Design Wizard is a graphic designing tool with minimal photo editing options. Design Wizard can be used to create high-quality visual content with least time and effort. Design Wizard has thousands of templates with over a million images to support the users to create personalized designs to suit their needs.
This tool will be really important for SEO specialists, social media marketers and anyone who is creating designs to publish through social media.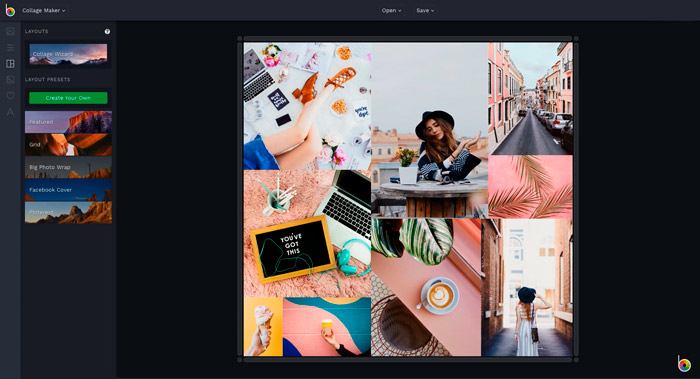 BeFunky's is also an Original Platform which has everything you want to effortlessly edit photos, create graphic designs, and make photo collages. This is used by graphic artists, designers, and photographers. Also, this software is can develop and manipulate images to improve their overall appearance. BeFunky is an outstanding tool that makes photo editing easy.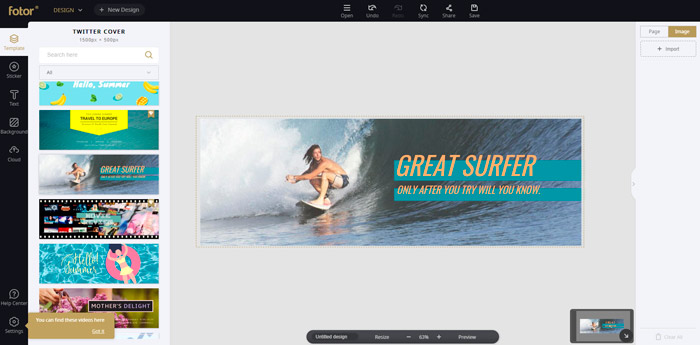 Fotor also a licensing platform where professional photographers can monetize on their shots. Up to 10 totally customizable 'Edit' functions, Fotor photo editor allows all forms of editing, from minute 'touch-ups' to wide images changes. Fotor software has weekly updated stickers, borders for pictures, photo stitch, photo frames, photo filters, and fonts will ensure a new design for every day of the week.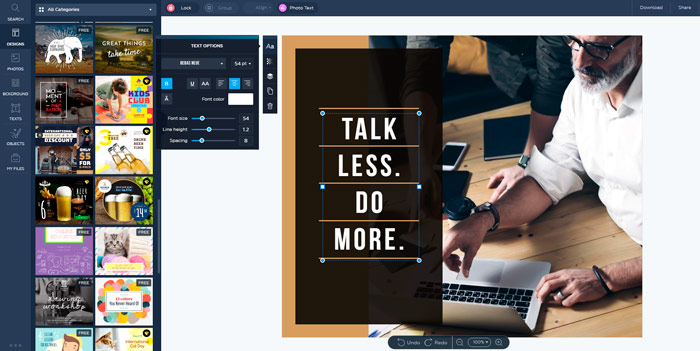 Crello is a complete solution for designing visuals without previous experience. Sometimes, if you are not good at designing visuals, you possibly leave the tasks to designers. However, Crello benefits in order to create images for blogs, websites, social media and print materials with a few clicks and adjustments.
Adobe Photoshop Elements
Adobe Photoshop Elements assist you in edit files and make collages from your device, Adobe Creative Cloud, Dropbox, Facebook, or Google Photos. Collage gives you elasticity and control by including border size, color, and pan and zoom in order to edit your college. You can find the Adobe Photoshop express on iOS, Android, and the Windows Microsoft Store.
After our thorough examination and testing of so many free photo designing applications, we presented you the 10 best free alternatives to Photoshop , which can be used based on your different requirements. You must have already tried some of the applications, and you might have got some insight on what applications to use to fulfill your designing requirements in the future.
You might have also used some fantastic applications which we have not reviewed in the above online graphic design software.
Please feel free to share your ideas. If you know such applications which can be an excellent alternative for Photoshop. Please leave a comment below or contact our team, so we can review them in the future and reveal some more useful information to our loving readers.
Related Articles