The most popular top 15 graphic design freelance websites find make money online and world best freelancers and freelancing jobs found our target. There are the most popular and world famous freelancer websites. Here are some of freelancer best graphic design service providing websites. They can really get the creative and several sites where find their freelancer work online.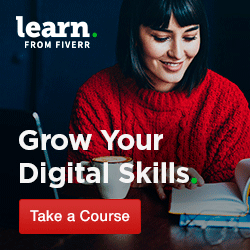 Below I have shared 15 reputable graphic design websites providers, and they are recommended you to create your graphic design requirement.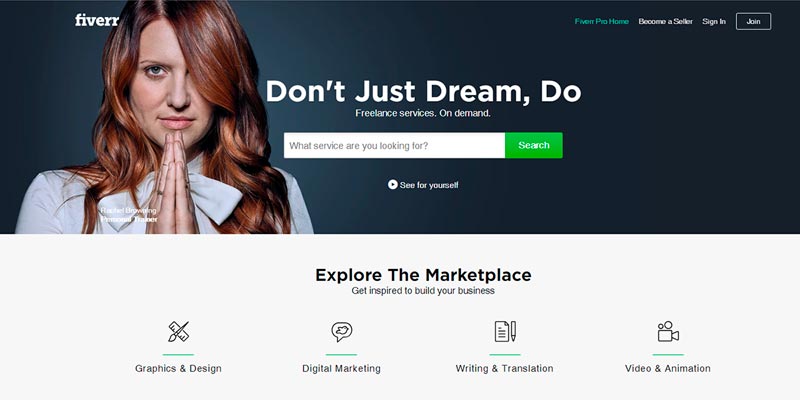 Fiver is one of the best graphic design website marketplaces for freelancer services. There are listed over three million freelancer services. You can get their service $ 5 or when Fiverr first started the gigs offer service to start with $5. Also, these days, Gigs sellers can make a lot more than just $5. This is a very user-friendly site you can use.
Fiverr came into existence in 2010 as a creation of Micha Kaufman. After that, Fiverr became the market leader of the gig economy. It has provided the registration for over 830,000 freelancers to deal with over 5.5 million buyers and earn a sound income of over 50 million. Fiverr is ranked among the best 100 freelancer sites in the UK and reached among the top 200 most popular websites in the world.
Logo designing, video creation and editing, website development, and blog writing features are the leading projects among the services that Fiverr provides to its freelancers.
Fiverr website :  www.fiverr.com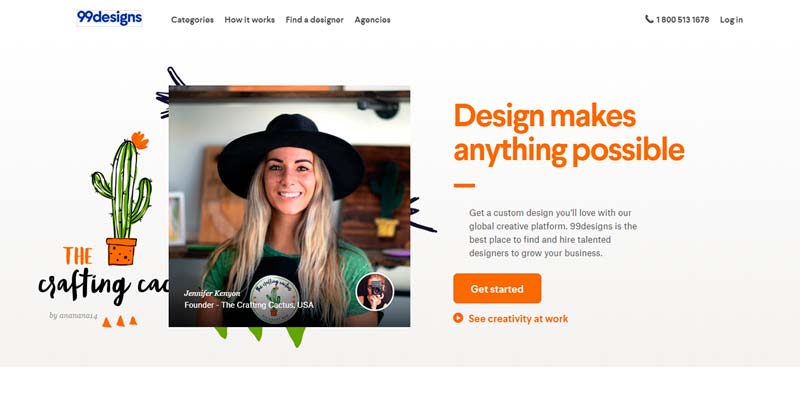 99designs is the best and creative graphic design platform available on online. They mainly do logo design, packing design, business card, brand guide, and much more graphic design. The platform stared 2008. 99design is a great way for talented designers to prove their talents.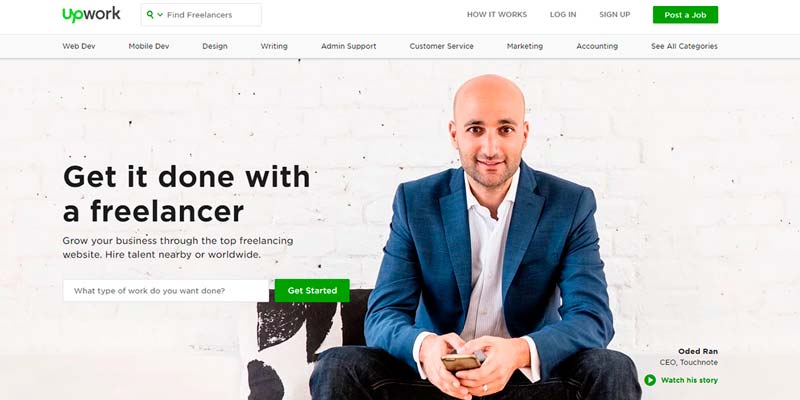 ​Upwork is the one of world largest freelancing website marketplace. Over 1.5 million clients request freelancer service include with graphic design service for every type of freelancer. They make it simple, quick and cost-effective for clients to find freelancers and work with them.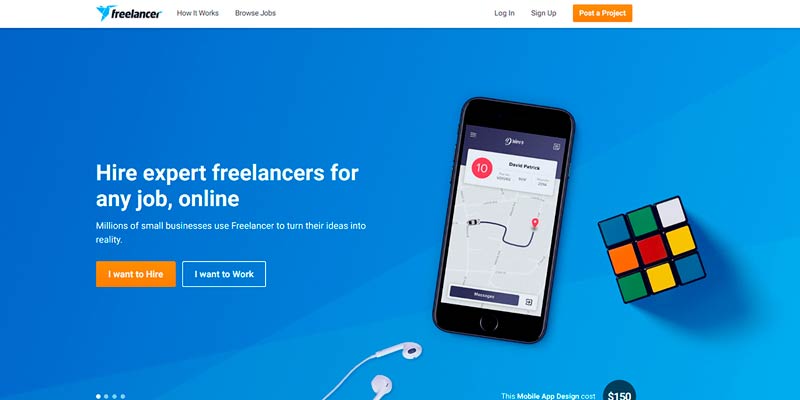 Founded in 2009 and it has a large following. They connect over 30,373,500 employers and freelancers globally from over 248 countries. It's a place where services are outsourced to freelancers in a number of fields including graphic design, web design, writing, marketing, and data entry among other things. It's a good choice for those who prefer to work online and get their feet wet in freelance marketplaces.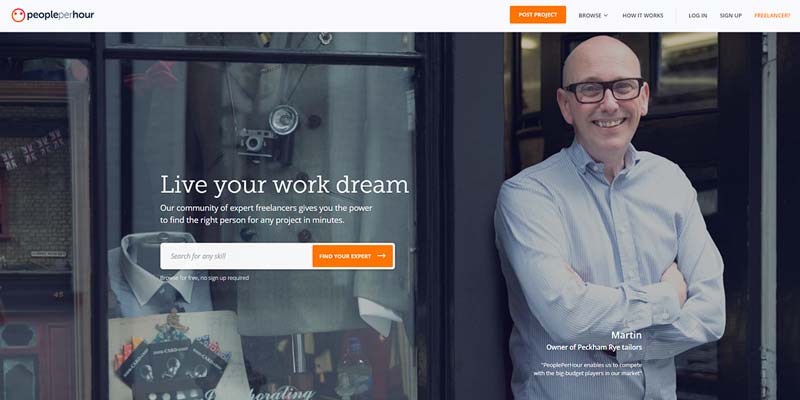 PeoplePerHour started in 2007 to connect clients to freelancers and empower people to live their work online. At PeoplePerHour freelancers participate from all over the world. The marketplace is a disparate one and businesses can find the right person from the site. Their services are listings emphasize graphic design and web development roles. Other options include video editing, graphic design, online advertising, social media marketing, and copy-writing.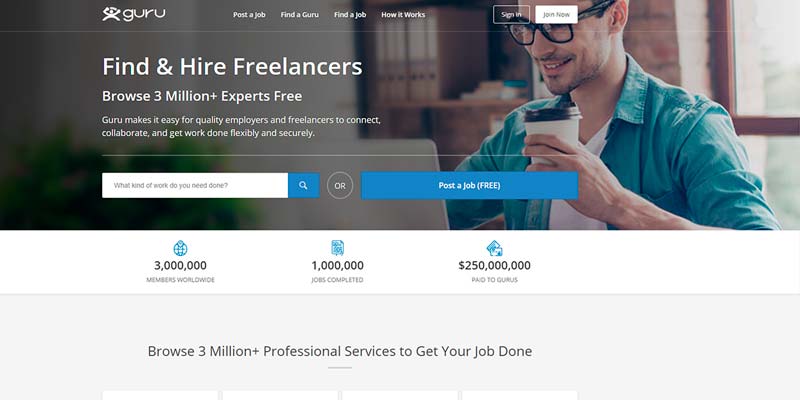 Guru.com is a freelances marketplace. It allows companies to find freelance employers for commissioned work. Guru CEO Inder Guglani formed the company's predecessor, SOFTmoonlighter.com in 1998. Their freelancer services are Web design, designing, finance, writing, admin, marketing, or engineering freelancer. More than 100,000 freelancers have made profiles looking for work in nearly 20 different job categories. Then there is an opportunity for all types of freelancers works online.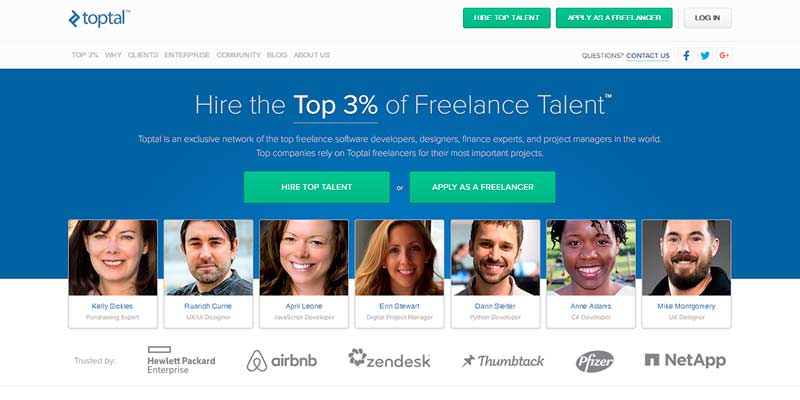 Toptal.com is one of the best networks that links high qualified developers with top companies. Their only accepts the top 3% of applicants who are tested and interviewed. Toptal is an exclusive network of top freelances such as software developers, finance experts, designers, content writers and project managers in the world.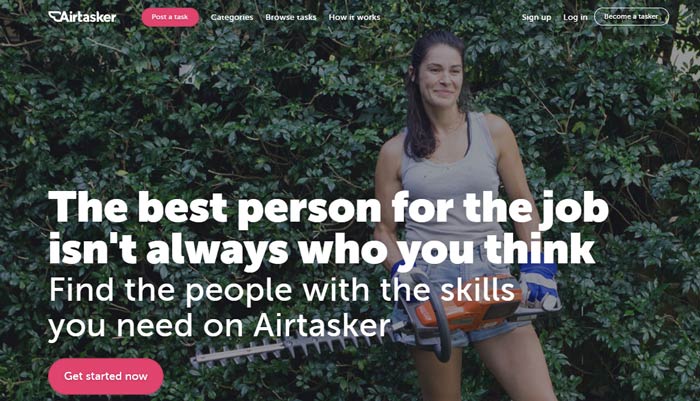 Airtasker is one of the best freelancer websites and trusted community platform that connects people who need to outsource tasks and find local services, with people who are looking to earn money and ready to work.
Every month there are thousands of new task being posted on Airtasker. That means there is an unlimited number of opportunities to earn income. You could become a career tasker or simply use Airtasket to find supplemental or extra income during your "down" times. Choose only the tasks you'd like to complete while working for only the people that you want to work with.
Airtasker Get More Done
09. iFreelance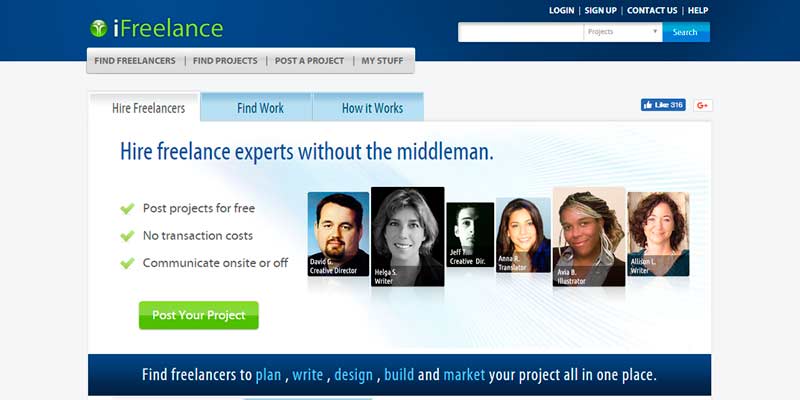 Another great freelancing website is iFreelance.com. This is a very good site for starters the freelance world like editors, photography, videography, marketing codes, engineering, graphic design, and writers, but there are also freelance marketers. Most important thing is that freelancers able to keep 100% of their earnings.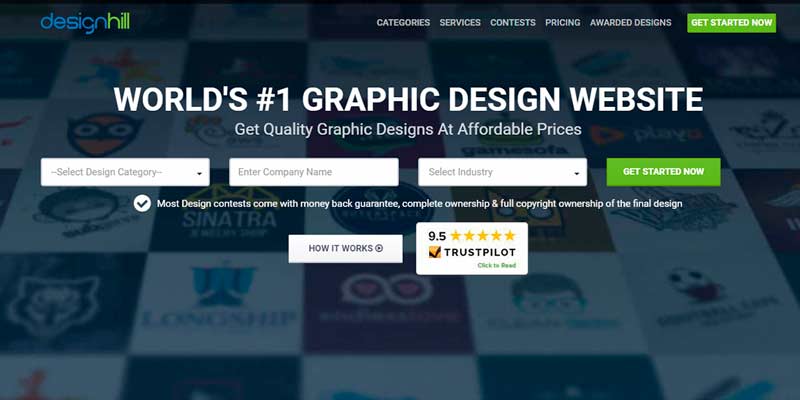 Designhill is one of the largest online graphic design marketplaces. Theirs provide a reliable marketplace connecting passionate designers with customers who need quality, affordable graphic design services. Freelance designers able to make their portfolios to show off their freelancing work to potential clients.
MyGraphicSite is one of the best graphic design blogs for readers who wish to level up their skillset and learn more about graphic designing freelancer platform.
MyGraphicSite provides a reliable marketplace for graphic design, graphics, logo design, banner design, packaging design, Digital marketing, merchandise design, web design, and many other designing works. Theirs provide a great platform for all designers to generate portfolios. 
MyGraphicSite is one of the best platforms all kind of freelance designers.
Designcrowd.com fired its first gunshot in 2008, based in Australia. Designcrowd.com major platform for all the types of graphic designs, including online logo design service and website design contests. Currently, it facilitates for 737,329 registered users to conduct successful 342,193 projects. Designcrowd.com is the world's first-ranked custom design market place for all the potential personnel. This platform is opened for design outsourcing as well. There is a massive opportunity for you to do freelance graphic design jobs from home.
From the business men's perspective, this platform is a financial saver since they can set their budget range starting from $99. So the platform makes sure they are receiving high-quality proposals within their budgeted financial parameters. Also, they can set the deadline according to the project, like 3, 5, or 10 days.
Designcrowd.com is well known for its service for customer satisfaction. Their policy "money-back guarantee" assures to refund the money if the customer is not fully satisfied with work. However, for freelancers, the platform facilitates with few uncommon features such as multiple currency support, multiple design categories, and easy payment receiving methods.
The platform has a unique feature called a behavior-based customer satisfaction algorithm to monitor whether the real people are dealing with the site and counting the positive and negative feedback for future references.
Behance.net put its elementary step in 2005 under the ownership of adobe systems. It is a platform where freelancers can unlock the potential of their creative works. According to Alexa ranking, this platform holds the world rank of 333rd place. Currently, there are over one million users have been registered with them. Every designer can show their design creativity this freelance graphic design portfolio website.
Their process is way different than the other freelancing sites. A project is defined as images, videos, other digital contents based on a theme. So the platform offers a unique URL for each project which has its view and appreciation counter. Through this, the freelancer can trace the count of views and appreciation they have got or kudos on a job well done.
Registered members can follow your account and vice versa. When you follow a profile, you can see their latest updates on your news feed, and this is a de facto home screen. So you have to follow more profiles to start more projects to appear on your feed. Featured projects have been notified via a small badge under them and promote them using Curated Galleries.
Dribbble.com owns a top rank among the best freelancer graphic design sites in the world. In 2009, they came into exercising in the business field while giving a remarkable competition. The platform is a self-promoting and networking base for all sorts of digital designers, graphic designers, illustrations, and branding. Over ten million people are using this platform to obtain designer references, and it is giving the shade of over 40,000 freelancers around the world.
Once you create an account, they called you as a prospect. After that, browse the artists, follow them, comment on their masterpieces. So this develops the interaction with people and gets noticed. To promote you as a shooter, you have to be drafted by one of its members. Periodically Dribbble.com sends invitations for its members so they can draft prospects. Even though you are just signed it, you are not allowed to post your work. So this is one of their quality control processes to maintain the standards.
Phenomenally, this platform gives inspiration. Thus one platform facilities for browsing your desired images through several artists as well as to follow them.
Awedomeweb.com is one of the best online graphic design jobs platform available online for freelance designers.This platform's name mirrors its name itself since the facilities for the freelancers to post their excellent work. This website is a unique user-friendly service provider with no hassle for both parties. They launched the platform in 2014, and within 99 minutes, the first 100 freelancers have registered with them.
Logo design, sales pages, infographics, are few of the leading projects awedomeweb.com offers. To have an awedomeweb.com account, you have to initially pay only $27, after that they won't charge any commissions. They are guaranteed for 90 days money-back period, as you didn't serve a client, you get your money back.
For the employers, you have to browse your required field from the homepage. It is just a piece of cake since all the filters are available like sorting by country, industry, max rate, etc. you can view their profiles and the previous projects too. So this paves the way to find the tailor-made freelancer. If you want to proceed with the selected freelancer, you have to send a message and communicate.
Conclusion about best freelance graphic design websites
The article describes the difference between the top 15 best freelance Graphic websites to make money online.
You can start with one or two websites and once you get acquainted you can work with these sites.
Now I' did like to hear from you?
Which freelance website from to day's post are you going to try first?.
Or maybe I didn't mention one of your favourite best graphic design websites?.
Either way, Let me know by leaving a comment below right now.