Welcome to MyGraphicSite, your gateway to a world filled with colorful imagination! We're thrilled to share our latest collection of unicorn kitty coloring pages – a delightful fusion of kittens' cuteness and unicorns' magical charm.
Unleashing the Charm of Unicorn Kitty Coloring Pages.
Our new offering features 20 beautifully designed unicorn cat coloring pages. These unique printables are more than just coloring activities; they serve as a creative platform for young minds to learn, engage, and explore their imaginative boundaries.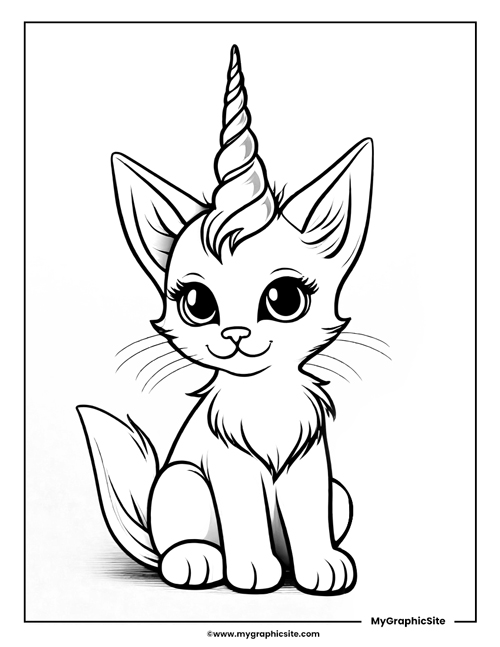 Why Opt For Our Unicorn Kitty Printable Coloring Pages?
Crafted meticulously with varied intricacies, our unicorn kitty printable coloring pages cater to all – from tiny tots making their first color strokes to older kids seeking detailed artwork. Our designs challenge creativity while sparking joy in every little artist.
Sharing is Caring but Respect the Limits
At MyGraphicSite, we stand by making art accessible for all. Feel free to download and print these magical masterpieces at no cost! However, selling or republishing these PDFs is strictly prohibited. Do us a favor – spread creativity by sharing this post on social media platforms!
Broaden Your Fantastical Journey!
Yearning for more magical adventures? Let your children's imagination run wild with our delightful Unicorn Puppy Coloring Page collection!
Your content goes here. Edit or remove this text inline or in the module Content settings. You can also style every aspect of this content in the module Design settings and even apply custom CSS to this text in the module Advanced settings.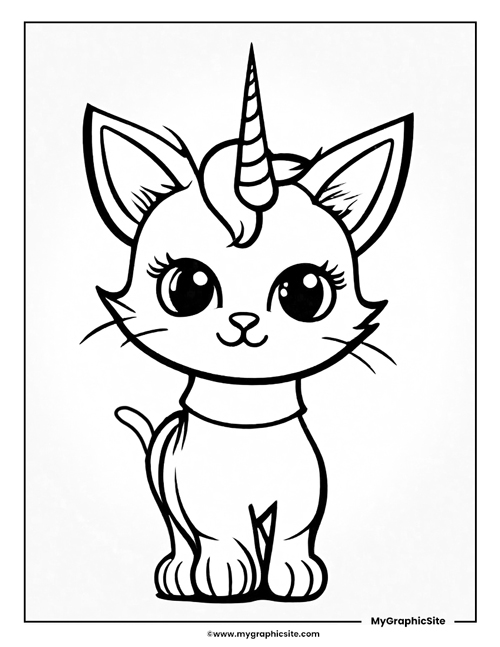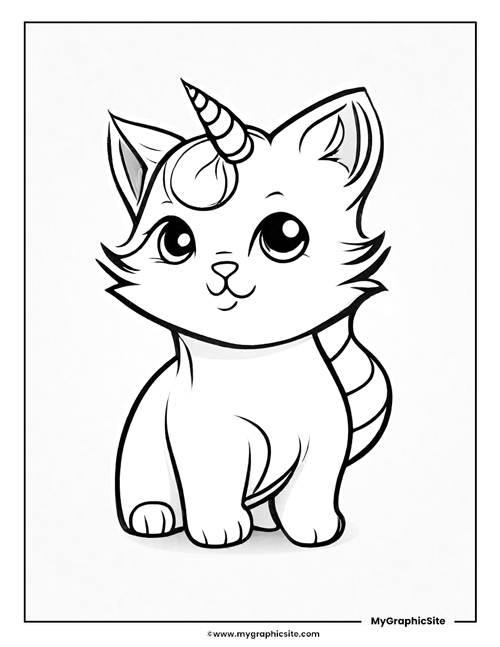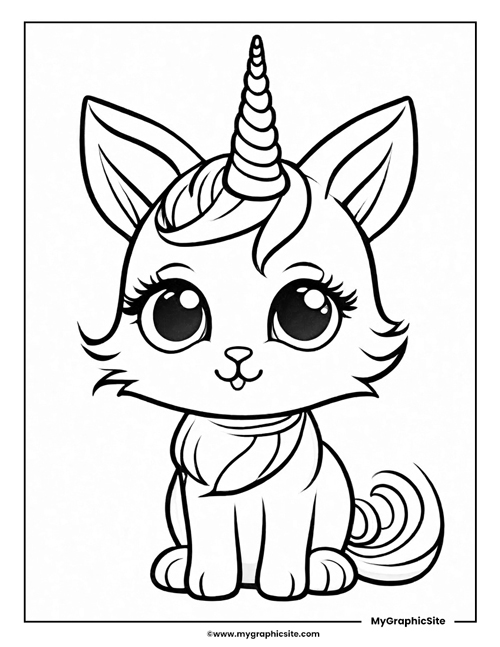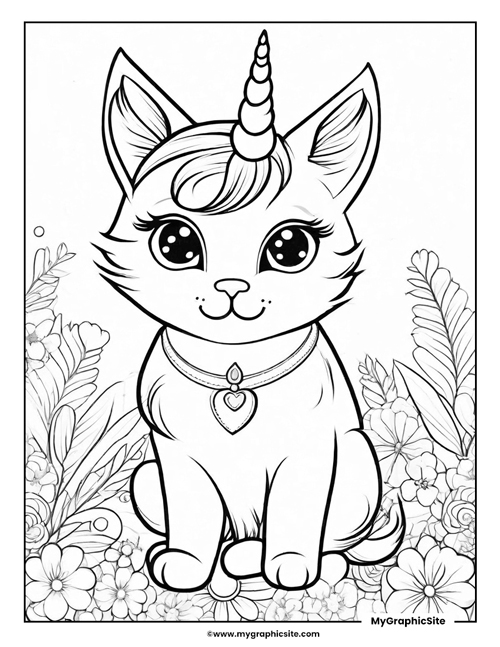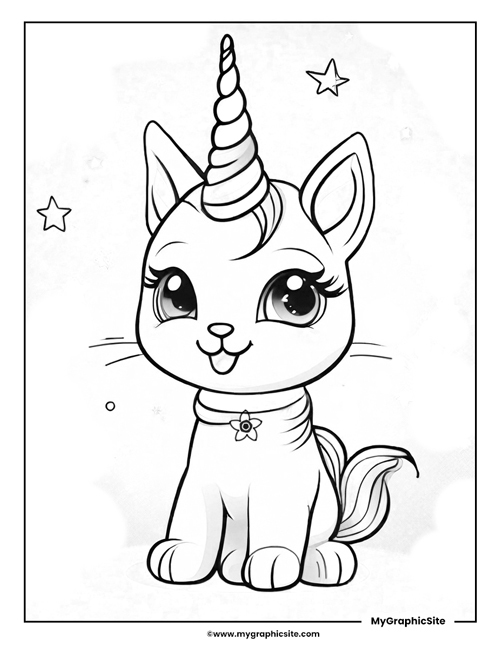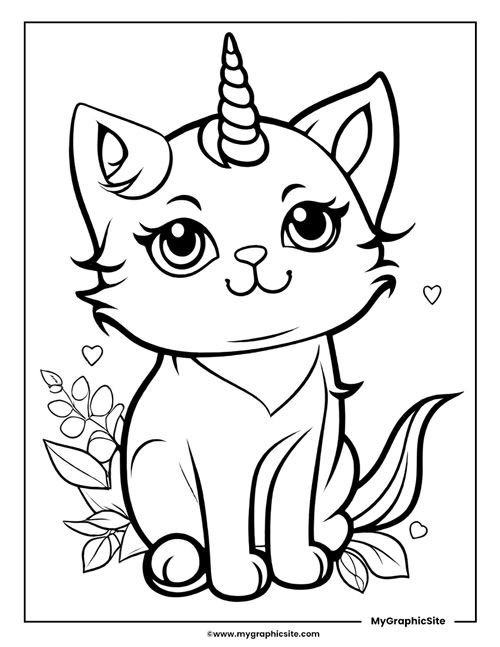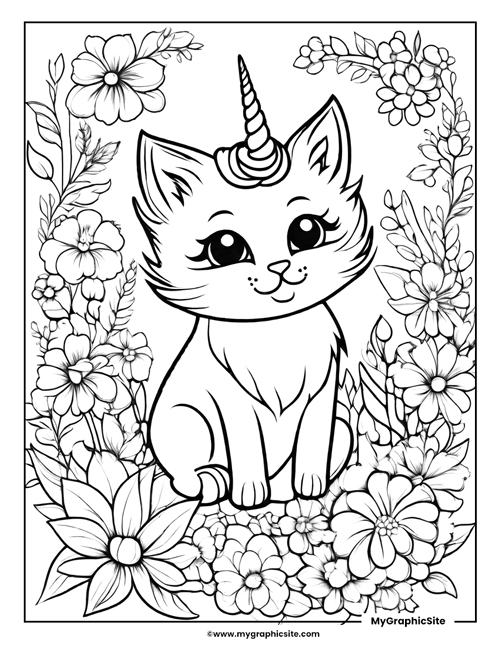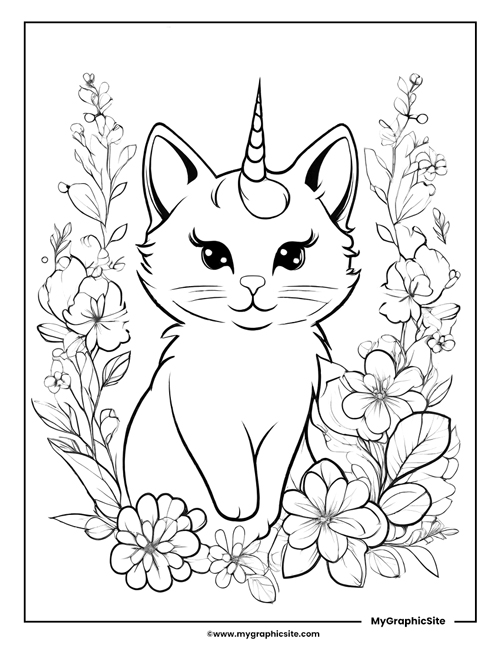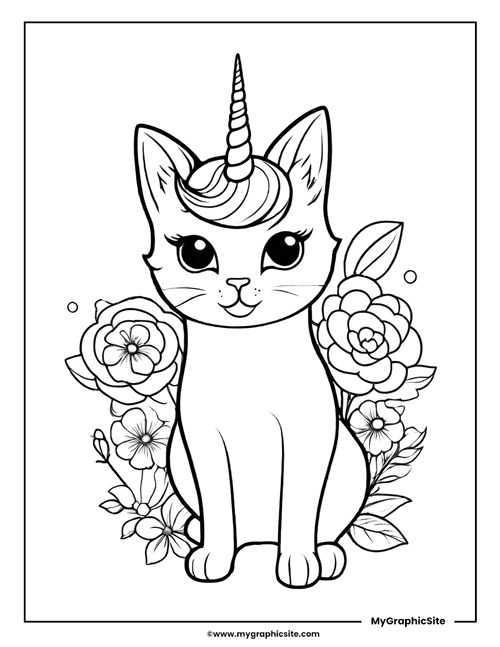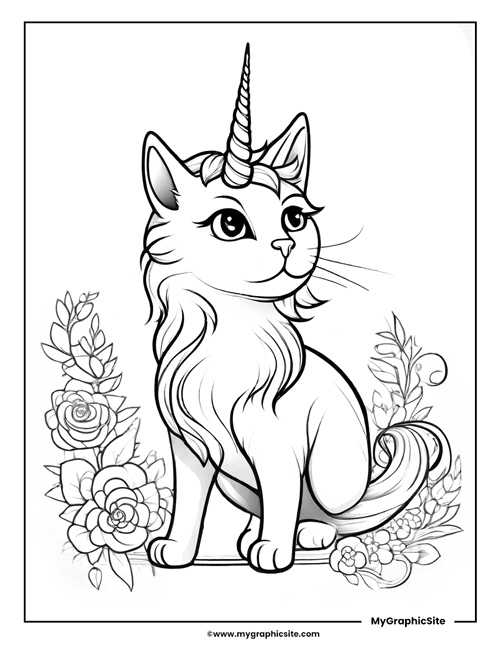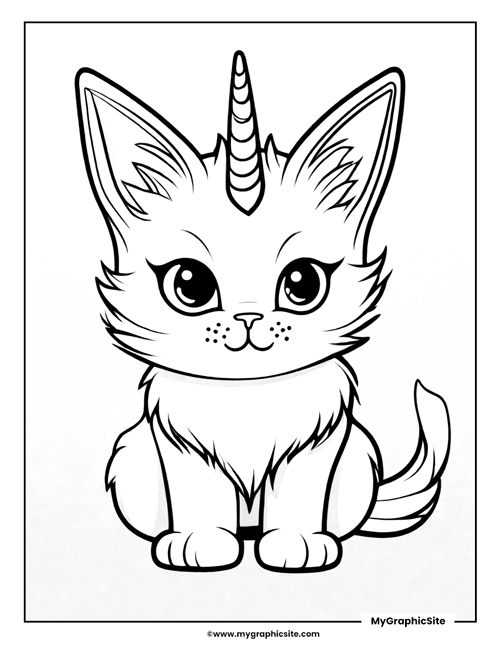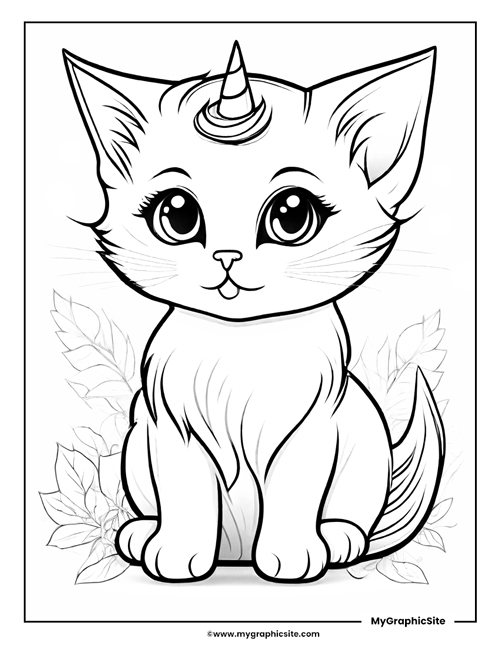 Maximize The Fun With These Tips & Tricks
Our tips ensure that your child gets the most out of their unicorn kitty coloring experience:
Break Free From Traditional Colors: Encourage them to experiment beyond conventional color choices – who knows what magic a rainbow-colored kitten might unleash!

Crafty Hands-On: Add glitter glue or sequins for that extra sparkle and 3D effect.

Imagination Meets Language: Create fascinating stories based on each colored page, enhancing both their creativity and language skills.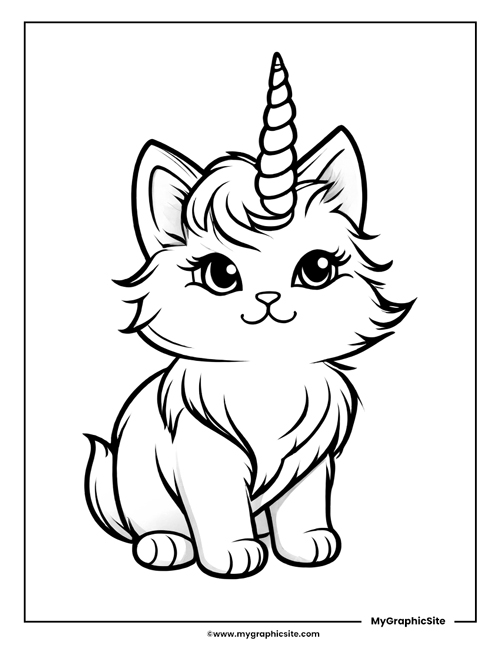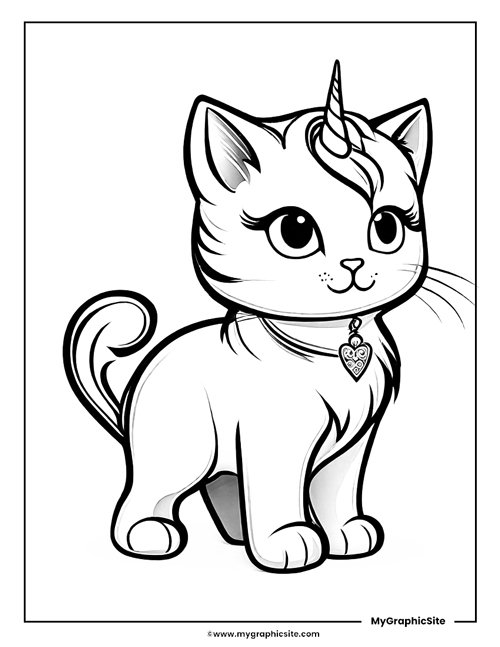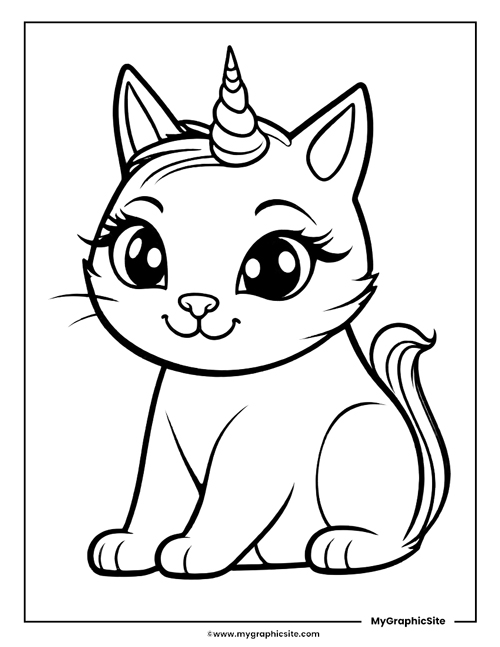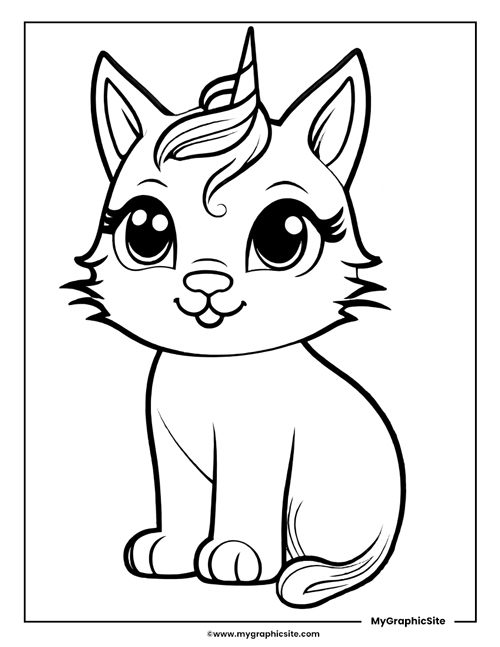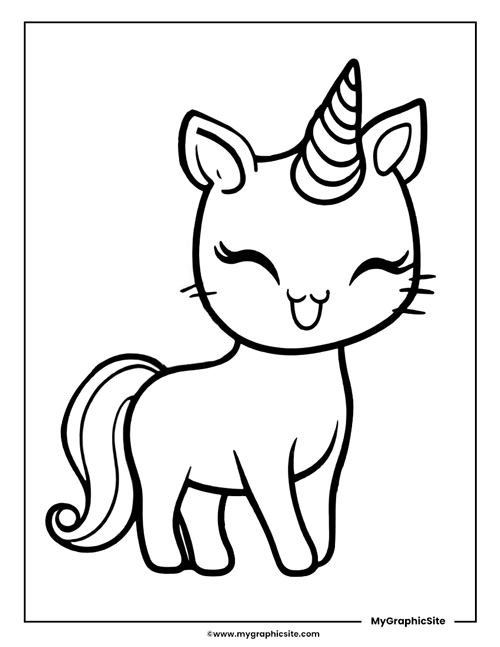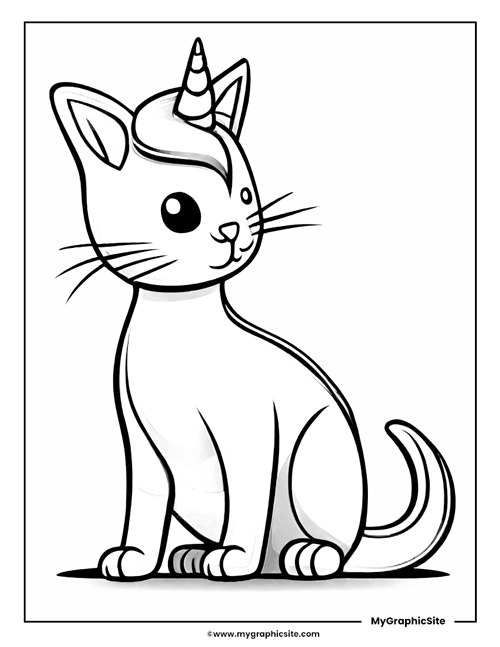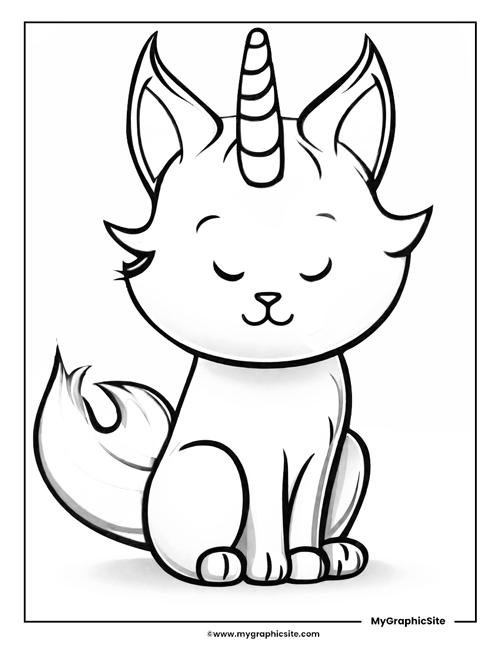 Wrapping It Up
Introducing our unicorn cat coloring pages into your child's life is akin to unlocking a treasure chest of unlimited imagination and creative fun! Don't let your children miss out on this magical journey. Click the 'Download' or "Print PDF" button and welcome boundless joy!
And remember – the magic multiplies when shared! Don't forget to spread the word by sharing this post on social media platforms.