Welcome back to MyGraphicSite, your go-to hub for fun-filled, creative adventures! Today, we're thrilled to unveil our latest treasure trove – a delightful collection of 30 cute Batman coloring pages!
Immerse in the World of Cute Batman Coloring Pages.
Our carefully curated batch of baby Batman coloring pages not only offers an engaging pastime but also stirs up your child's imagination. It's a fun-filled journey into Gotham City with a sprinkle of cuteness on top!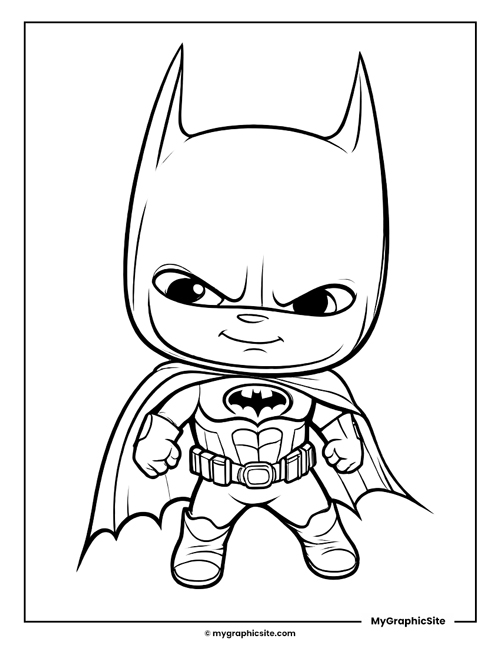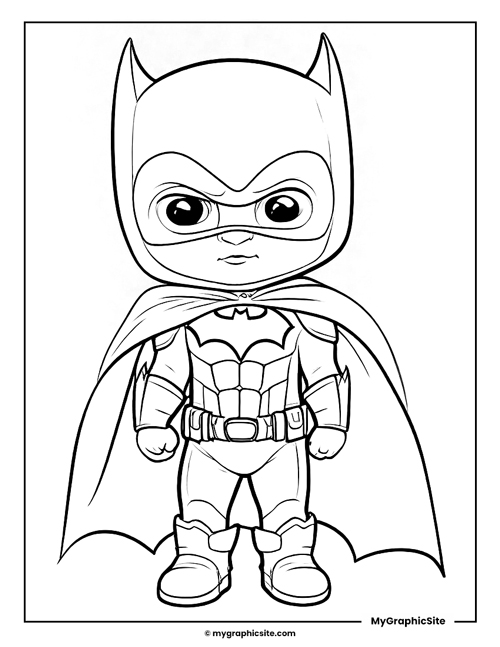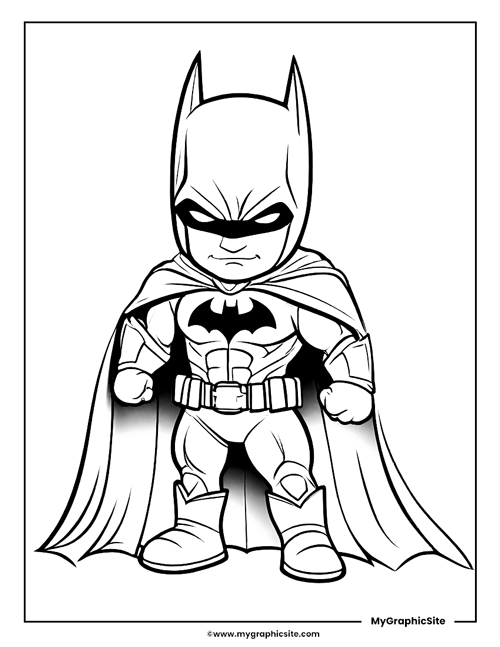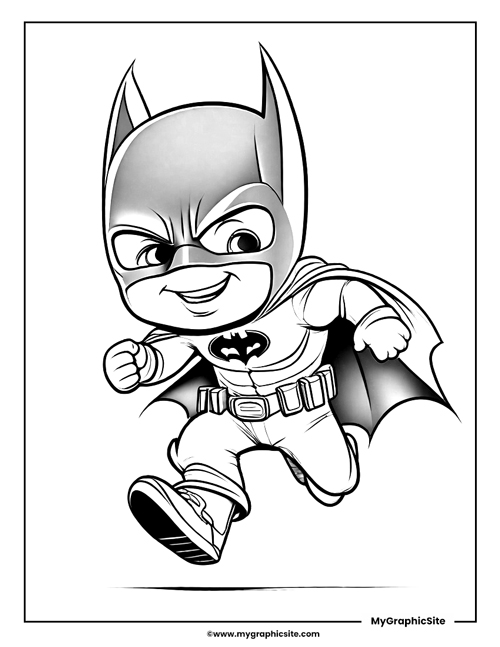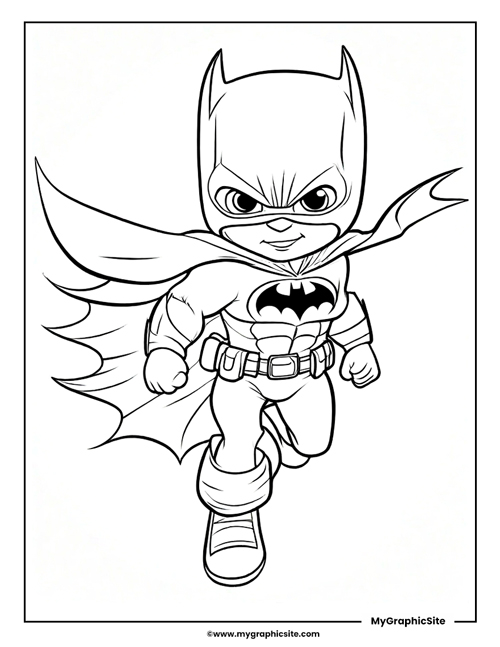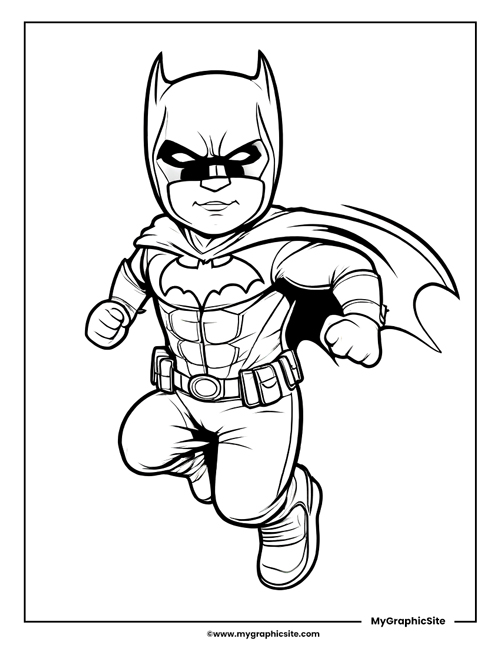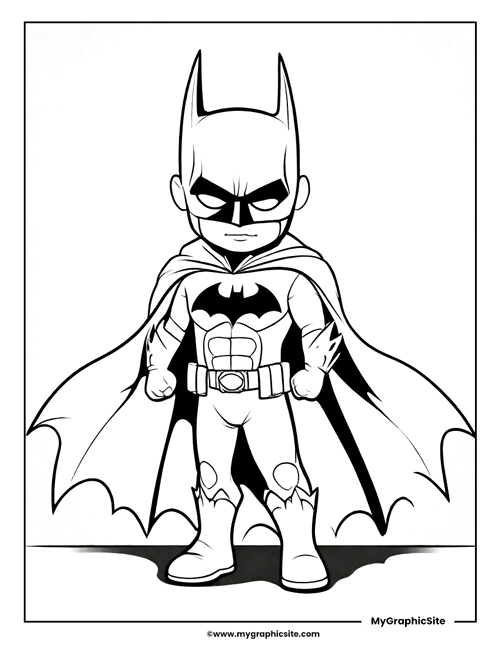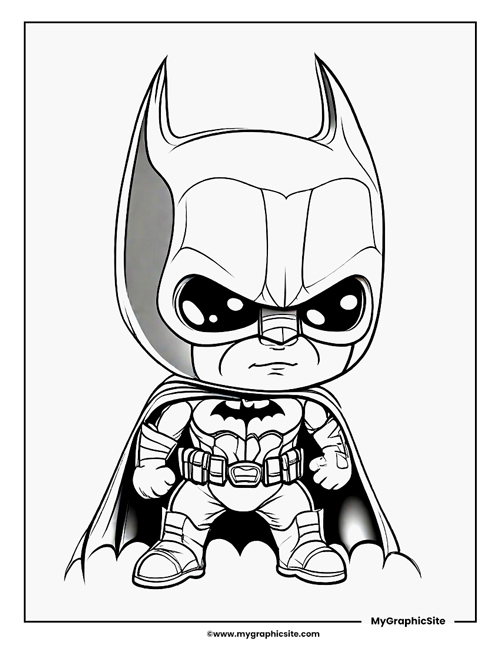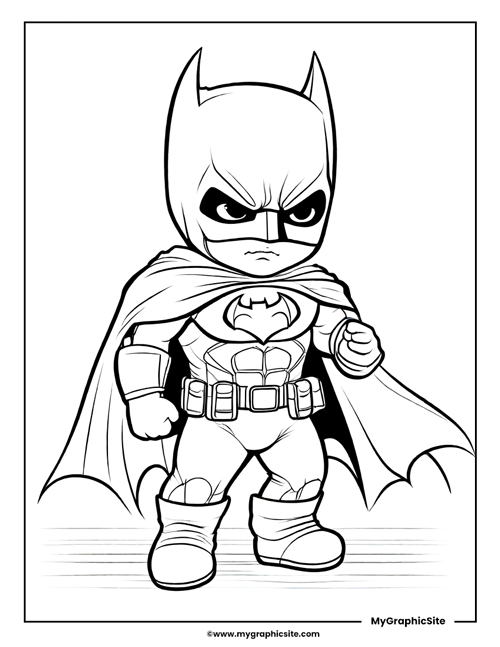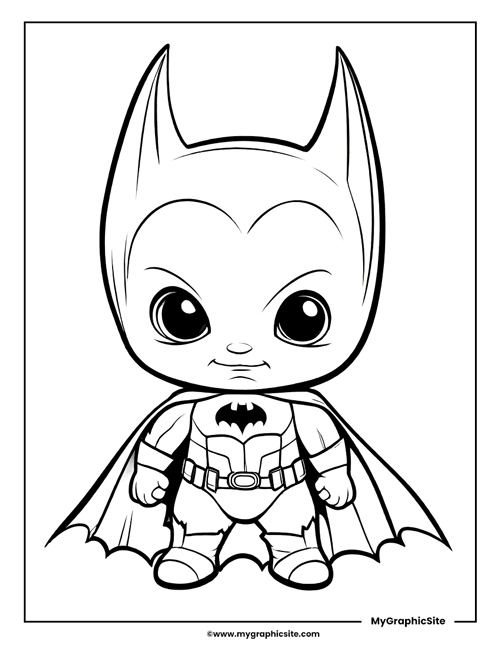 Why Our Cute Batman Coloring Pages?
Each page breathes life into Batman, adding an irresistible charm that kids love. Whether it's Batman showing off his super-cool gadgets or charging through the city in his Batmobile, these printable coloring pages promise endless fun!
Remember – Art is Meant to Be Shared Not Sold.
At MyGraphicSite, we truly believe in making art accessible. So print and download our exceptional masterpieces at no cost! But please refrain from selling or republishing these PDFs.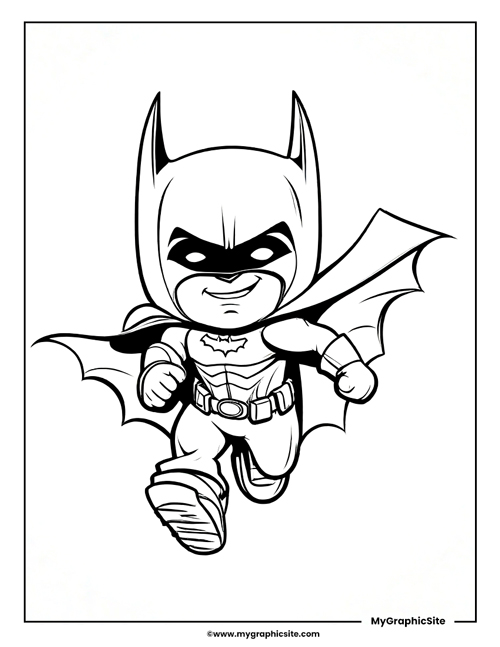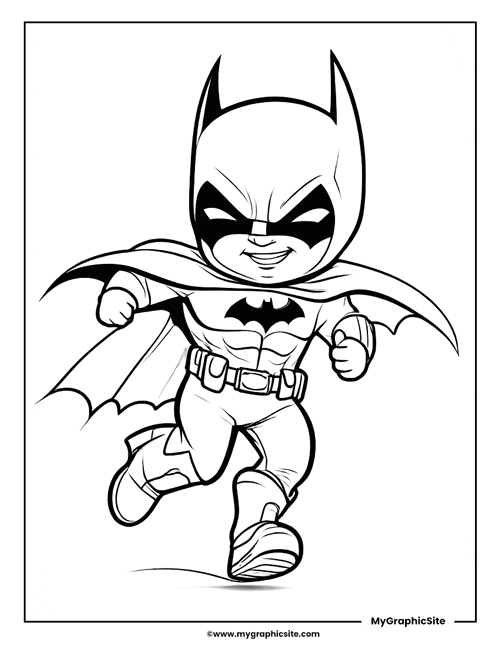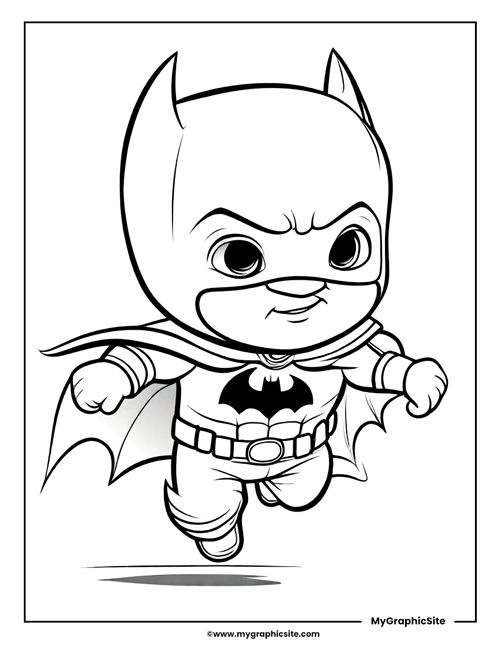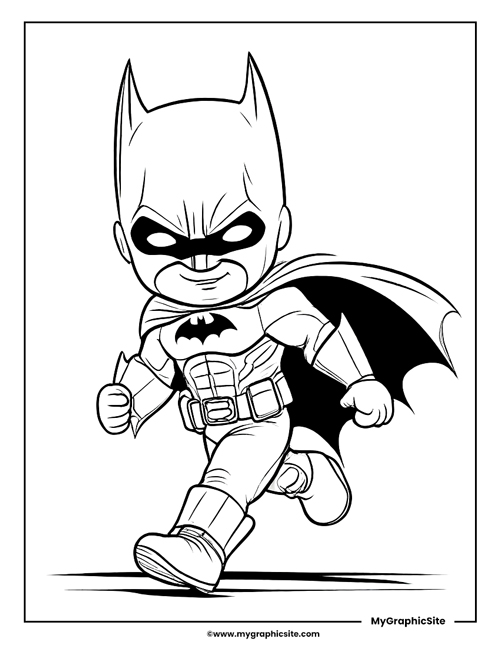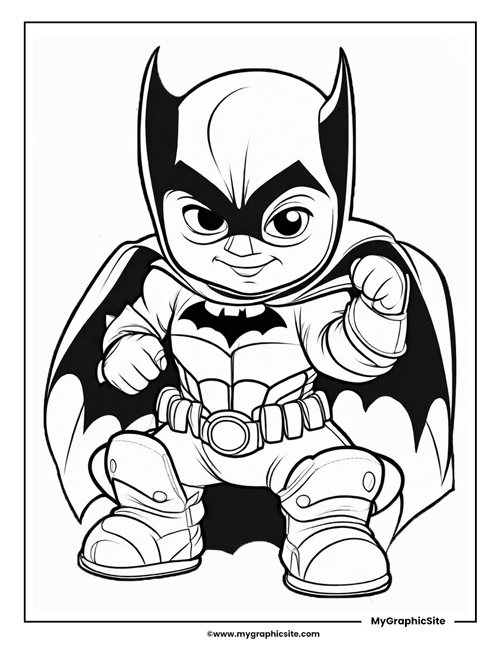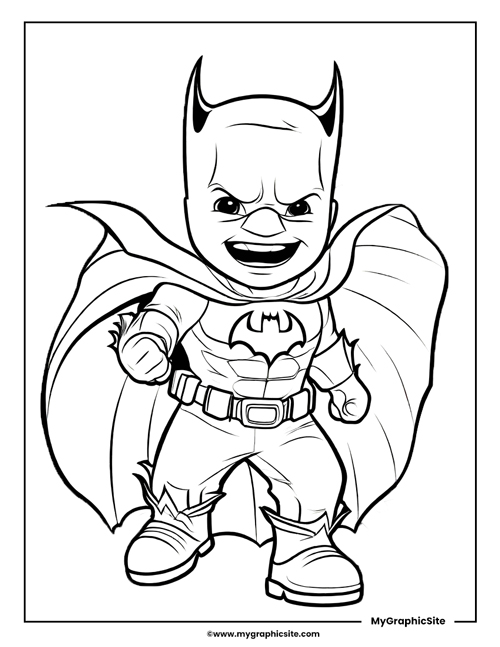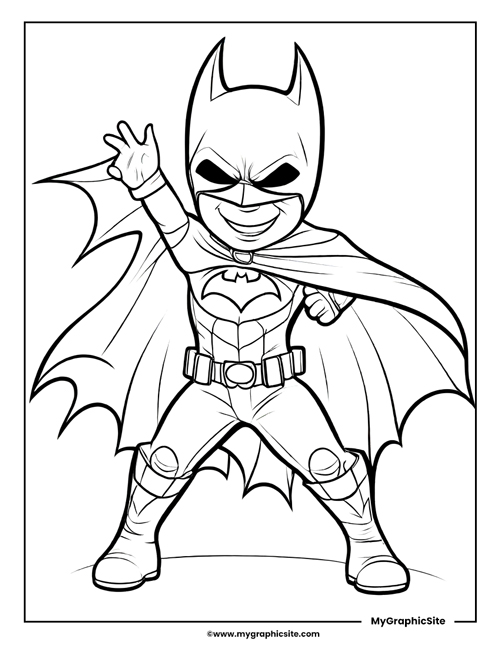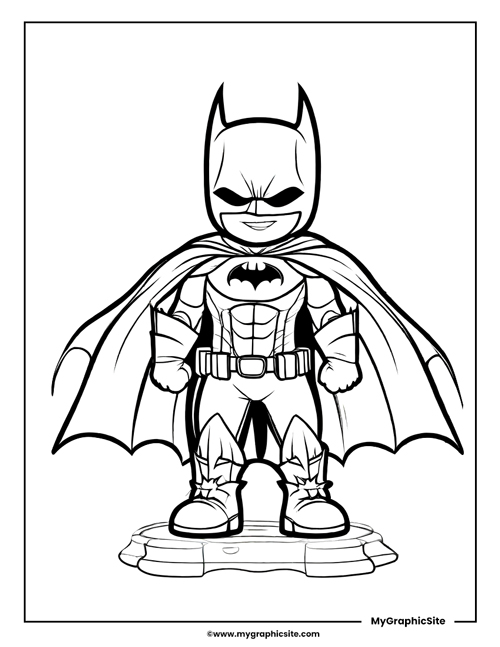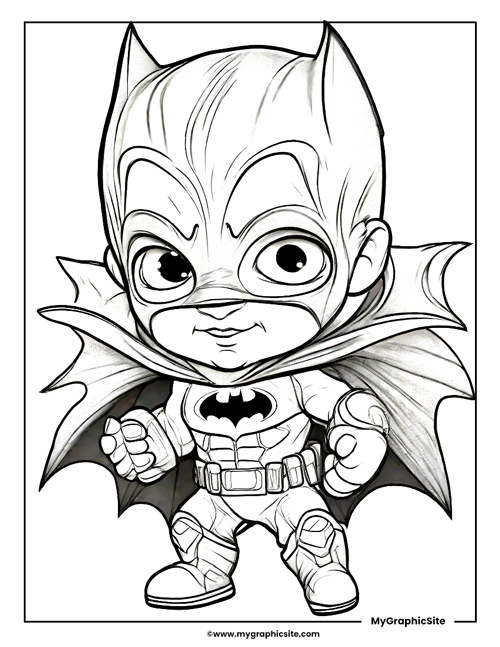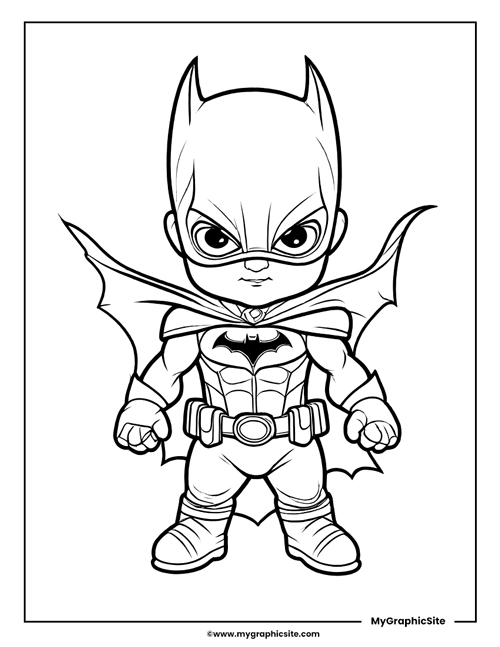 Expand Your Creative Universe.
Looking for more adorable and magical creatures to color? Dive into our Unicorn Puppy and Unicorn Kitty coloring page collections!
Getting The Most Out Of Your Cute Batman Coloring Pages Experience.
How can you maximize your cartoon baby Batman coloring page experience? Here are some tips:
Color Outside the Lines: Don't be afraid to try unconventional color schemes – maybe a green cape or red boots for Batman!
Weave A Tale: Encourage children to create their own exciting narratives based on their colored pages.
Art Gallery At Home: Display their work around the house. It's an instant mood booster and helps build confidence!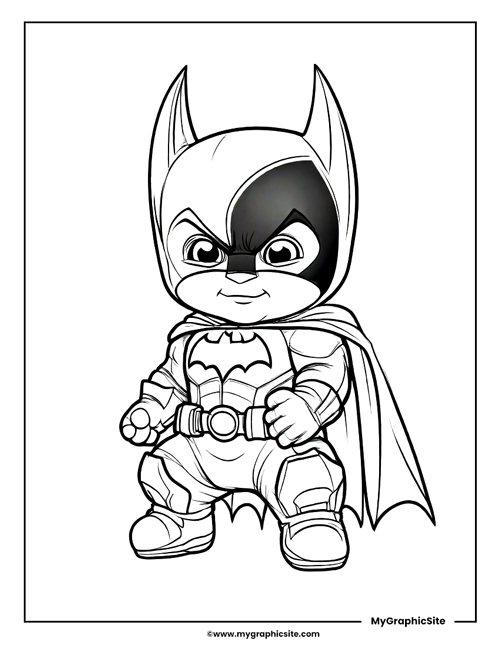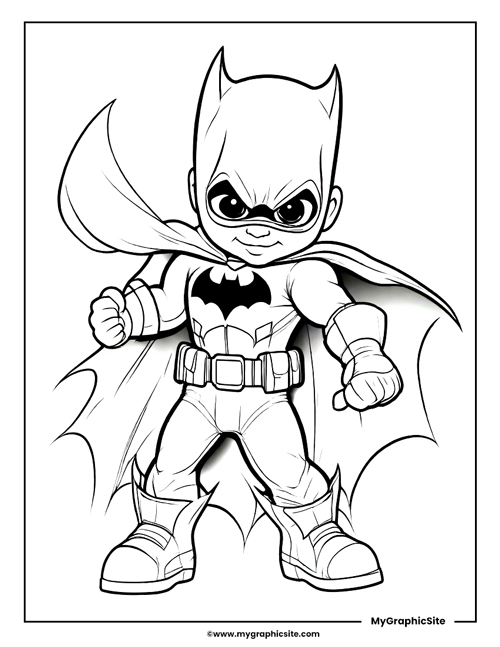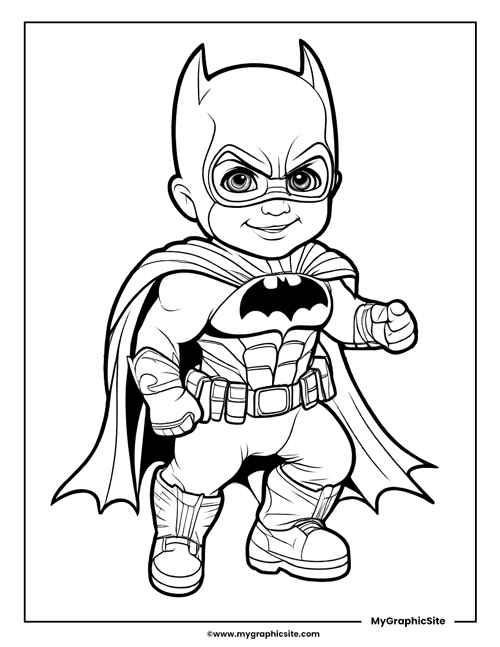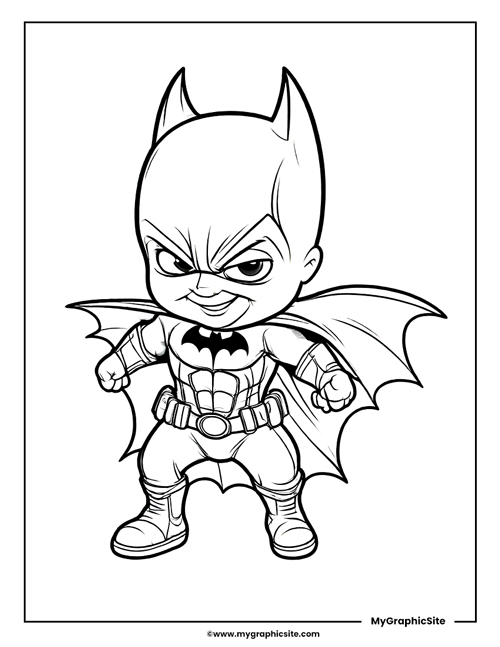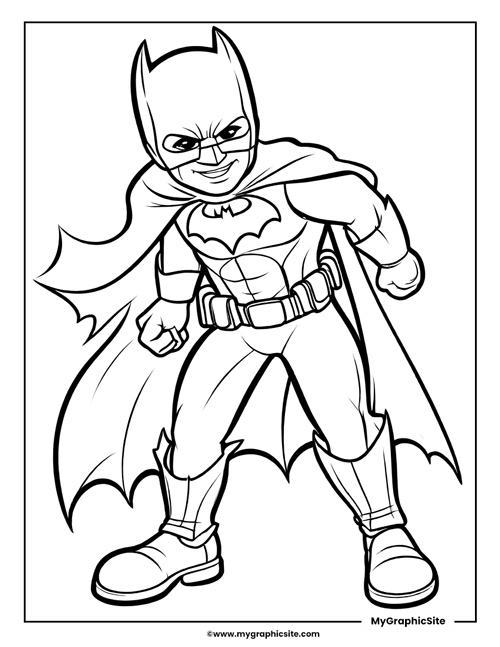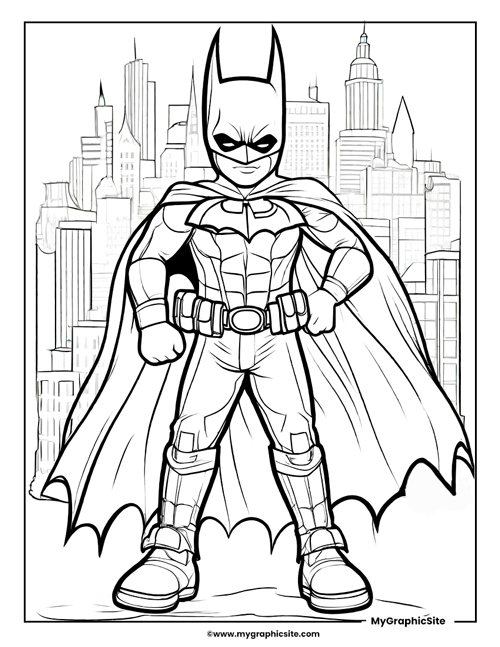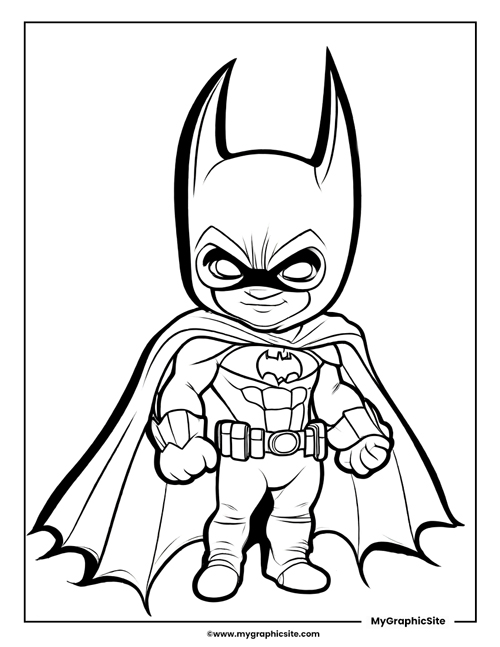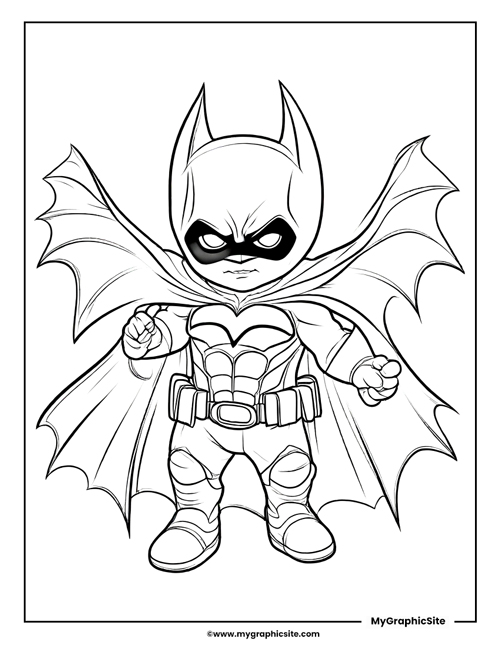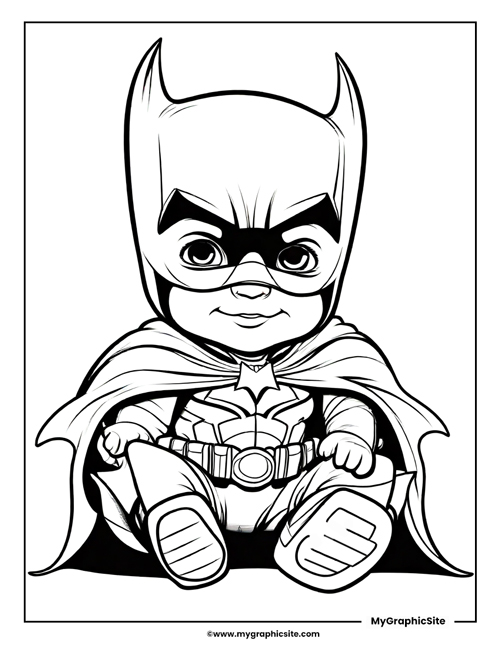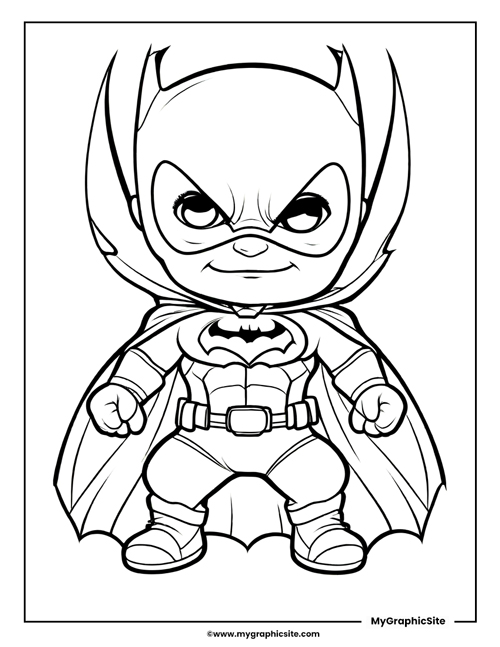 Coloring Page Conclusion.
Our collection of cute Batman coloring pages pdf free for download is a blend of learning and entertainment – the perfect package for your child's creative engagement. So, hit that 'Download Now' button and let the coloring fun begin!
And remember – sharing is caring! Let's spread creativity by sharing this post across your social media platforms.