Today we are bringing you a list of 25 best graphic design companies in Australia. Graphic design is the advance technology to market a product or idea. It is the approach to solve the problems using visual communication and illustrations. Graphic designing companies create the design by combining symbols, images, and text to give the visual representation of ideas and messages.
The key application of graphic designing includes corporate designs, editorial designs, web designs, advertising, and communication design. Graphic designing websites in Australia are currently developing in an increasing trend because the digital field is in high demand.
There is a list of graphic designing websites in Australia which is providing the best customer services. Our target is finding Australia's best graphic designer websites & companies. Here are a few of them located in Australia.
Gold Coast Graphic Design
Gold Coast Graphic Design Specialist is similar to its name; it is specialized in graphic design. This company has a national and international level customer base located in Burleigh, Queensland. It offers different kinds of services, including graphic design, branding, marketing, web design, and printing. Every product needs branding. Branding is an important strategy to be successful in any business field. This company offers excellent service in branding a product depending upon customer requirements. Gold Coast Company has worked with many well-known companies like Ray White, Adobe, Surfing Queensland, Hillcrest, and fisiocrem, etc.
Official Website Site: goldcoastgraphicdesigncompany.com.au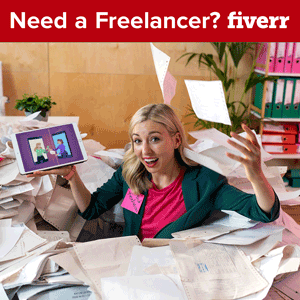 Made Agency- (graphic design companies in Australia)
Made Agency is one of the graphic designing service providers located in New South Head Road, Australia. The Made Agency has a wide range of services such as branding, graphic design, web design, copywriting, packaging, corporate identity, print, and social media & events. This company is specialized in branding, design, and marketing communication. This company has a team of award-winning graphic designers to give the best work. Its main strategy is to collaborate with various clients to provide good works.
Official Website Site: madeagency.com.au
Handle Branding
Handle branding is the company located in West Sydney, offering excellent services in digital design & websites, branding, and advertising. This company received 2016 Asia pacific transform awards in the stream of creative strategy, visual identity, and typography. It also won western Sydney business awards of excellence and NSW health quality awards. Handle branding mainly focuses on creative branding and designing. This is one of the leading graphic design companies in Australia. It creates a partnership with forwarding brands and companies who is expert in achieving excellent results.
Official Website Site: www.handlebranding.com
Digital graphic design
Digital graphic design works on websites, logo, branding, flyer/brochures, HTML emails, and presentations. This company mainly focuses on creating user-friendly websites. Digital graphics also involve in creating professional mobile apps with multiple screen sizes and operating systems. It also offers consumer-focused eCommerce solutions that provide user- friendly options to the customer.
Official Website Site: www.digitalgraphicdesign.com.au
Indietech
Indietech is one of the graphic design companies in Australia. This company mainly works on branding and identity, campaign management, creative services, marketing automation, online application development, performance analysis, and website design. It is a marketing and design agency located in Melbourne. They strategically approach the website making by planning the work and executing the plan. The major focusing of the company is online marketing and development.
Official Website Site: www.indietech.com.au
JEN Clark design
Jenclarkdesign is a graphic designing company in Melbourne which was founded by Jenclark in 2011. The founder of this company has experience of 20years in graphic design. It is a branding and graphic design. This graphic designing company works for small business companies and startups effectively. It also focuses on all industrial sectors in Australia. This is the key to the success of this company. Recently the business industries are based on the designing partners. This JCD fills one of the best-designing partners with highly creative solutions. The key to the success of this sector is efficiency, clear communication, a collaborative approach, cost transparency, ensuring legal compliance, and high quality works.
Official Website Site: jenclarkdesign.com.au
Juno Creative
Juno is a graphic design company in Australia with 13 years of experience. This company assists all sectors like agencies, restaurants, accountants, business consultants, fitness, and financial planners in the country. They are expertise in blog designs, magazines, and printing. The strategy of the company is fulfilling the customer's necessity. Researching and creating a redefined design for the business field is the key focus of this company. Brand identity, product packing, digital design, and printed design are the various works of this company.
Official Website Site: junocreative.net.au
Watts Design
Wattsdesign is a brand-building company located in South Melbourne. The works of this company include branding, packaging design, styling, website design, print design & management, social media & digital marketing, and retail & environmental graphics. This company understands the business uses a creative approach to make designs. This company is working with all levels of works like businesses, organizations, and startups. This is the best company with experience of more than 25 years.
Official Website Site: www.wattsdesign.com.au
Danielsim- (graphic design companies in Australia)
Danielsim.com is a logo designing company located in Brisbane, Australia. They have varied services offered in branding & identity, stationery design, printing, social media, graphic design, and website design works. The company has collaboration with Health scope, Ramsay healthcare. Making a brand successful is done by logo design. This company also provides 100% money-back guarantees on logos. This company has experience of 20 years in the logo designing sector.
Official Website Site: danielsim.com
Charcoal Creative
Charcoal creative is located in St Kilda Road, Melbourne, Australia. This firm is expertise in giving creative, professional & result-oriented solutions. Charcoal creative is a graphic design company that works on graphic design, logo& branding, publication & digital design. This firm is assisting small startups to larger level business groups and has many clients, including Victoria University, a global one, Hay group, and ABC International, etc. The services start from simple logo design to strategic graphic design.
Official Website Site: charcoalcreative.com.au
Design2 Print
Design2 print is an Australian based company working on business branding services. It is located in 1 Pacific Ave, Miami QLD 4220, Australia. The services offered by the company are graphic design, signage, and printing services. Friendly service to the customers, high- quality works, and faster delivery are the keys to the success of this company. This firm works based on the scheme as understanding the client's objectives, analyzing the best possible solution, and achieve the best possible results. The main aim of the company is Clarity and quality.
Official Website Site: www.design2print.com.au
Cosmocrat Web Solutions
Cosmocrat web solutions are a professional & custom website design company located in Slade Road, Sydney. This company has other branches in the USA and India. Apart from professional graphic design, it also focuses on internet marketing. They work on a wide range of services such as visual layouts, flyers, logo design, internet sites. They are awarded as a global business and IT innovators. The pricing of the company is based on pricing plans, which are an added advantage to the customer. The company is best because of its high creativity, cost-effectiveness, reliable, transparent, and desired results.
Official Website Site: www.cosmocratwebsolutions.com
Principle Design
PrincipleDesign is one of the graphic design companies located in Johnston Street, Melbourne. The company is specialized in services such as web design, logo design, print design, and environmental design. It is an award-winning company with a group of creative professionals.
Official Website Site: principledesign.com.au
OZ IT Solutions
An OZ IT solution is a branding agency working worldwide. It is located on FLushcombe road, Sydney. This firm works on a logo, brochure, promotional item, advertisement, web design, business card design, mobile app design, billboard design, banner design, and book cover design. Some of the client bases of the customer include Beyond care, Blue wren, Micam, and ALPORT.
Official Website Site: www.ozitsolutions.com.au
Percept
Percept is a creative agency that works in the sector of branding, packaging, and graphic design for print communications & digital. It is located in Sydney, working since 1997. They have been working on many well-recognized brands such as Dulux groups, CALTEX, OLAY, and TOYOTA. The main target of this company is to develop the business of client customers.
Official Website Site: principledesign.com.au
Dessein
Dessein is a graphic designing company located in North Bridge, Perth, Western Australia. This firm focuses on working on packaging, client showcase, identity, and signage. Signage is different from the logo. It is created with effort in this firm to be easy to read. It plays a major role in packaging and branding. The packaging strategy of the company has increased the sales of the client's product. The strategy of this firm is to make your design as an investment which gives profit.
Official Website Site: www.dessein.com.au
Digital Next
Digital next is a graphic design firm located in South Melbourne. This company mainly works on SEO services, social media services, and content marketing. Every company starts with a minimum customer. Only by having dynamic websites, every business reaches the top. This company creates different kinds of web designs based on business needs.
Official Website Site: www.digitalnext.com.au
Red Crayon
Red Crayon has two branches located in Melbourne and Hobart. This advertising agency started in 2004. It has a work sector, including advertising, marketing, digital, copywriting, and content creation. This company has clients such as TOYOTA, BOSCH, and Sky Line. This firm is expertise in designing campaigns and content which impresses the audience or customers. They are excelled in creating an emotional connection between the customers and brands of the clients.
Official Website Site: www.redcrayon.com.au
Logo Now
Logo Now is one of the best Graphic Design Companies in Australia, situated in South Melbourne. This firm is providing logo design, and marketing services have developed over 4000 companies to get success in the business sector. Almost the company has created 17000 designs for many Australian businesses. This firm also assists in creating a business card, social media profile, and websites. This company offers high quality and excellent designs at an affordable price.
Official Website Site: logonow.com.au
Studio 60
Studio 60 is a graphic design company located in Port Noarlunga, Australia. It is an expert in creating eye-catching websites and logos. It also focuses on digital & print branding, graphics, and product photography. This company has various fields of works like E-Mail & Web hosting, web design & E-Commerce. They always aim at creating high-quality works that communicate branding with the customer.
Official Website Site: studio60design.com.au
Flux
Flux is a graphic design studio established in 2003, which is located in South Australia. It works in collaboration with marketing customers by creating designs that communicate the business idea to the customers. The cost estimates are based on the specific needs of the query that is raised by the clients. The design process is based on an initial consultation with the clients, creating a detailed design based on customer need, and diagnosing the business problems.
Official Website Site: www.designbyflux.com.au
Pixel Group
Pixel group is a graphic design company in Perth Australia. Branding is the major focus of this company. This company works in other sectors, such as branding strategy, photography, and advertising. Every digital journey requires a strong foundation, then only it can make the business successful. Pixel group also works on motion design, info-graphics, animation, and multimedia for delivering complex ideas to the customers. This company has key skills in digital marketing, which converts the digital assets into revenue streams for the business.
Official Website Site: www.pixelgp.com.au
Conclusion of Graphic Design Companies
Today everything turns out to be based on technologies from rocket science till developing small business sectors. Australia is the best platform for many graphic designing companies. Australia is a developing country with the scope of the visual designing sector. Future lifestyles will be based only on the digital field, and many companies are rapidly blooming in this field. Opportunities are far more in Australia for this kind of initial business sector.
Many companies in Australia are having many years of experience in the Graphic Designing field. The development of the graphic design field is important for the growth of national and international level business platforms, and the requirement of digital assistance is essential for the development of the entire field. The development of the Australian continent depends on the growing business field, which depends on the digital sector. Hence many of the experienced graphic design companies are working independently in Australia for the assistance of the business sector.
Make sure you also check our other fantastic article on freelance graphic designer websites & best Upwork Alternatives 2020.
If we have missed out on any particular graphic design agency, please add them in the comments section below or feel free to Contact MyGraphicSite Team.